Using SIMON
How to access Studiosity
05.09.2017
Studiosity is the new name for YourTutor
Studiosity can be accessed two ways.
Option 1 - Log in through SIMON.
This is the new and preferred method
In any learning area, click on the Class Resources tab, then select Studiosity. Click connect now to log straight into your Studiosity account, no login is required.
Option 2- Direct link to sign in page (special conditions apply)
In special cases list below, instead of SIMON you may use the link below to access a sign in window where you may enter your email address and studiosity password. (save this as a favorite if planning to use often)
Please note these conditions for the sign in window to work:
If you are a first time user, you will be able to log in through SIMON without any errors.
If you have used Studiosity this year, you will be able to log in through SIMON.
Once you log in through SIMON, you are unable to log in with a username/password. You must continue to log in through SIMON.
If you have previously accessed YourTutor, but haven't logged on this year, you may be prompted for an activation code.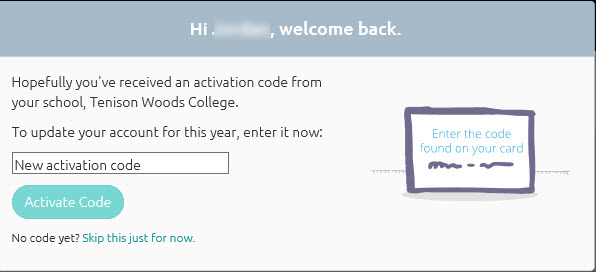 Please contact the ICT department to receive an activation code.
Once your account has been re-activated, you must log in through SIMON.